About me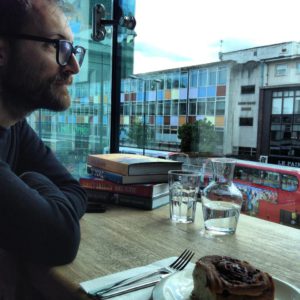 Lorenzo is a composer, guitarist and sound designer based in Rome, Italy. His work spans from composing soundtracks for cinema and television, to collaborations in contemporary theatre, dance, and advertising.
He studied Film Scoring at the Chigiana Music Academy with Academy Award winning composer Luis E. Bacalov, receiving a Certificate of Merit, and at the National Film School of Rome with Academy Award winning composer Ludovic Bource. He graduated in engineering from the University of Padua and in music scoring and composition form the Conservatory of Adria.
Recent feature films he composed the soundtrack of include: Dampyr by Riccardo Chemello (Eagle Picture, Bonelli, Brandon box, Sony Entertainment), Succede (That's life) by Francesca Mazzoleni, produced by Indigo Film and distributed by Warner Bros.; Omicidio all'italiana by Maccio Capatonda, produced by Lotus film and distributed by Medusa; Piuma (Feather) by Roan Johnson produced by Palomar and distributed by Lucky red, Official selection at the 73rd Venice Film Festival; The Writer with no hands by William Westaway.
ADVERTISING
Some brand I've worked with: Global Found, Action Aid, Valentino, Eni, Lumberjack, Enel Green Power, Technogym, Manitese, Etro, DeLonghi, Brooks/Levi's, Goppion, Abacus…
Some video
Contacts
Lorenzo Tomio
via Nicolò Odero 19/G
00154 Roma, Italy
cell. +39 328 8042397
email: lorenzo.tomio @ gmail.com
skype: lorenzo_tomio